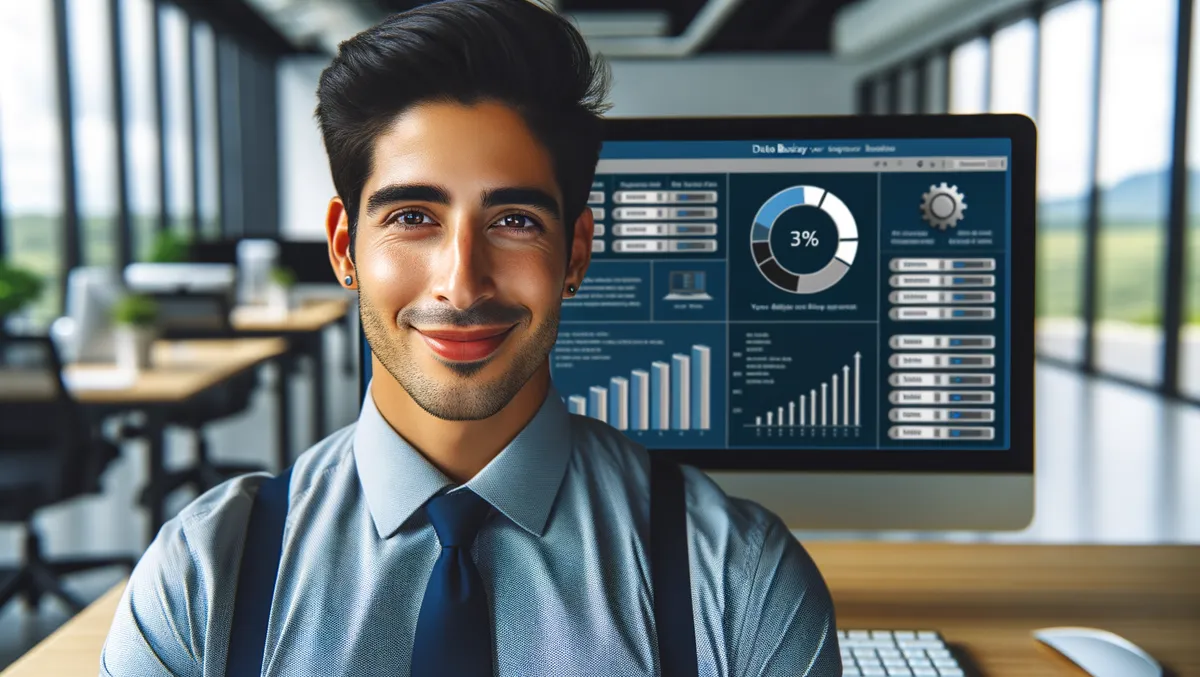 Veeam unveils Backup for Salesforce v2 offering enhanced data protection
Veeam, a leader in Data Protection and Ransomware Recovery, has rolled out its latest offering, Veeam Backup for Salesforce v2. This new version, now accessible on Salesforce AppExchange, promises enhanced support for multiple clouds, robust security with single sign-on (SSO) and multifactor authentication (MFA), and an improved environment for testing and development using sandbox seeding.
The program, designed to mitigate the risks of Salesforce data and metadata loss due to human errors, integration hitches, or corruption, allows organisations to choose deployment on-premises or in the cloud. Furthermore, it provides a custom-engineered backup specifically for Salesforce data and metadata, which can recover exactly what they need and when they need it.
Building on the formidable, rapid recovery capabilities of Veeam Backup's previous iterations, this latest version offers a comprehensive solution for Salesforce backup. Emphasising the need for such a solution, Veeam suggests the risk of data loss and its protection is a crucial part of preventing such losses. The software also ensures compliance and fast recovery, equipping organisations with the ability to rebound from Salesforce data loss swiftly and with confidence.
The new features of Veeam Backup for Salesforce v2 encompass extended support for Salesforce platform business applications, including Government and Education Clouds, Field Service, CPQ, Person Accounts, and managed packages. This is to ensure that critical off-site field service data is compliant and protected. The software also incorporates Salesforce SSO and MFA, allowing role-based access for backup and restore operators via Salesforce to enhance system security. An audit trail will log all sensitive operations.
Sandbox seeding and enhanced restores grant users the ability to restore their sandbox with data from production or another sandbox. These features provide better controls over hierarchy restores, facilitating the testing, development, and troubleshooting of company processes.
Currently available from Veeam technology partners, this standalone software is on sale under one- to five-year annual subscriptions per user licence. Exclusive promotional packages will be offered to existing customers through to the end of the year.
Supporting smaller organisations, Veeam also offers the Veeam Backup for Salesforce Community Edition. This edition allows for fully functional free backup and recovery of Salesforce data for organisations with 50 Salesforce user licences or fewer.
Recent surveys, such as the Veeam Data Protection Trends Report 2023, highlight the need for reliable and consistent protection of SaaS data. Countering the misconception that Salesforce data does not require protection, Danny Allan, CTO at Veeam, stated that both Veeam and Salesforce understand the importance of safeguarding business-critical data and ensuring swift recovery in the event of human error, integration error or data breaches.
Echoing this sentiment, Alice Steinglass, Executive Vice President of and General Manager, Platform at Salesforce, praised Veeam Backup for Salesforce as a welcome addition to AppExchange. She highlighted how the service aids business transformation by securely backing up and swiftly recovering Salesforce data and metadata both in the cloud and on-site.
Christophe Bertrand, Enterprise Strategy Group Practice Director, underlined the challenges organisations face in protecting their Salesforce environments and data. Advocating for the Veeam solution, he stated the offering aims to lessen this risk and enhance data and metadata protection at scale, making it an ideal solution for many organisations in need.