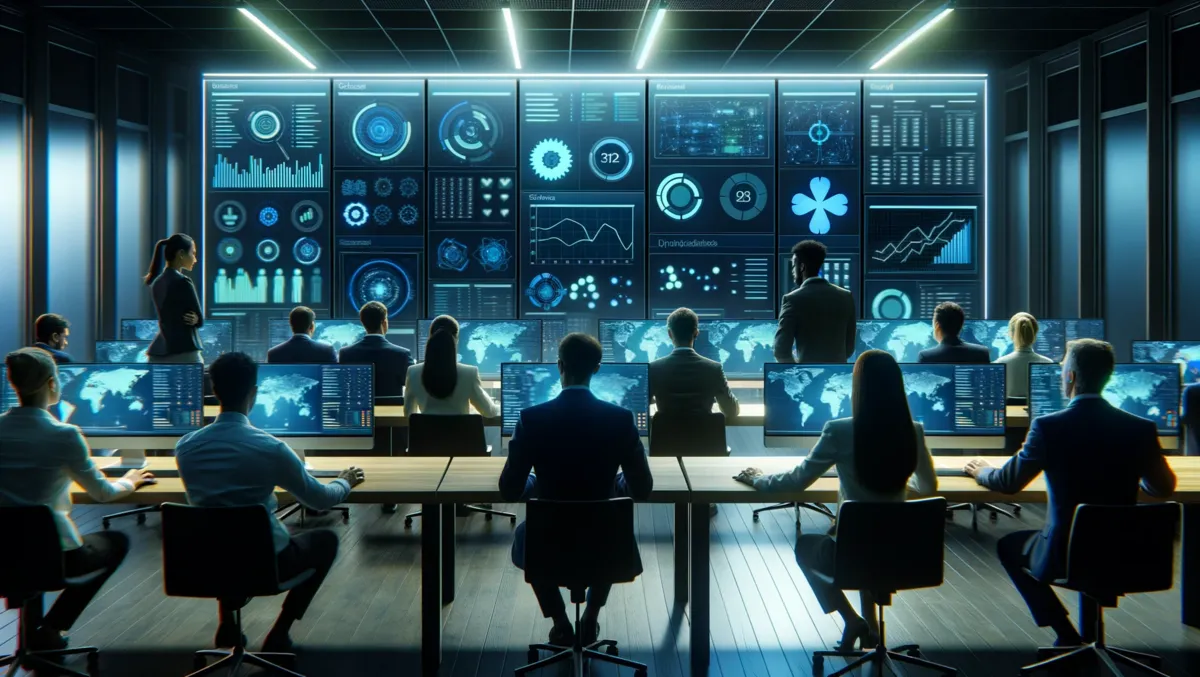 Absolute Software launches application health feature for robust cyber security
Thu, 2nd Nov 2023
By Sean Mitchell, Publisher
Absolute Software, a frontier in self-healing, intelligent security solutions, has announced its innovatory feature, Absolute Application Health. Designed to augment cyber resilience and spur end user productivity, the feature carries robust application health monitoring capabilities. This trailblazing addition to the Secure Endpoint product line enables customers to keep tabs on the health of over 2,000 commonly utilised applications for Windows and Mac.
The new technology ensures that applications encompassing security controls, business tools, and productivity aids are installed, running smoothly, and suitably configured across all devices. Amid the rapid increase in globally distributed remote workforces and the burgeoning need for endpoint devices, organisations are making significant investments into safeguarding their networks. Despite these measures, however, businesses are grappling with mounting security threats and intricate challenges that significantly disrupt operations, explained Sarah Pavlak, Industry Principal, Frost & Sullivan.
Highlighting the importance of the new solution, the 2023 Resilience Index from Absolute uncovered that enterprise endpoint devices typically have 67 applications installed on average, with ten per cent boasting of more than 100 applications. Interestingly, among ten of the most popular security tools, seven are installed and function correctly on less than 80 per cent of deployed devices. In some instances, applications were found to be operating effectively only 47 per cent of the time.
John Herrema, Chief Product Officer, Absolute Software, highlighted that digital enterprises are investing gargantuan funds into mission-critical security and business tools and these applications ought to deliver the intended value. He added, "The complexity and fragility of endpoint applications, however, means that all too often they are failing. If the tool you use to monitor your other applications is subject to those same failures, then you're really in trouble, because it's impossible to fix what you can't reliably see or diagnose."
By using Absolute Application Health, IT and security practitioners gain a comprehensive overview which is instrumental for ensuring that applications are installed efficiently, operational, up-to-date, and correctly configured across their entire fleet of devices. They can also access detailed, interactive reports and widgets that aid in swiftly diagnosing why an application is failing and take appropriate corrective measures.
Absolute's patented Persistence technology, embedded in the firmware of over 600 million devices, establishes a secure, uninterrupted connection between the Absolute Platform and the endpoint. The innovative Application Health feature utilises this digital tether to ensure that health monitoring and reporting functionality remains unbroken.
Absolute Application Health is now available to Absolute Secure Endpoint customers with a subscription to eligible Absolute Resilience licenses. The innovative feature is set to bring about transformative changes in the way businesses manage and monitor the health of applications, thereby optimising productivity and ensuring top-grade security.