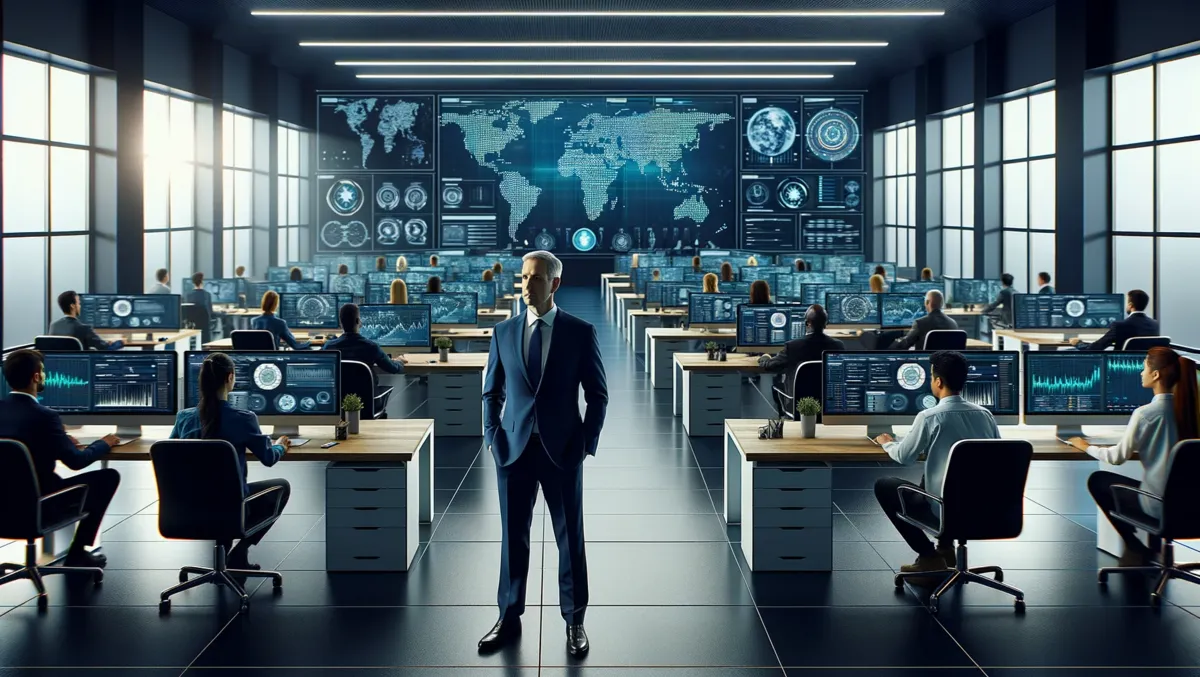 Paul Martini of iboss crowned CyberSecurity CEO of the Year
Mon, 16th Oct 2023
By Sean Mitchell, Publisher
Paul Martini, CEO and co-founder of iboss, a leading Zero Trust cloud security provider, has been awarded 'CyberSecurity Company CEO of the Year' by this year's CyberSecurity Breakthrough awards. The accolade endorses Martini's robust contribution to strengthening cybersecurity in a world increasingly vulnerable to cyber-attacks.
Placing his engineering and technical expertise at the forefront, Martini has been instrumental in developing iboss into a globally acknowledged leader in cybersecurity and cloud-based solutions. These specific offerings include Zero Trust architectures, which have been meticulously designed to safeguard organisations from cyber attacks and potential data loss. Martini, who holds over 230 patents in cloud cybersecurity, enjoys wide recognition in the domain of Zero Trust Security.
"This award belongs to my incredible team, as well, and we believe that businesses thrive when they adapt, innovate, and put customer needs first," said Martini, following the announcement that established him as the 2023 'CyberSecurity Company CEO of the Year'. His company, under his visionary leadership, recently emerged victorious in the 7th annual CyberSecurity Breakthrough Awards programme held by CyberSecurity Breakthrough, a leading independent market intelligence organisation. Martini's commitment to customer-centricity was made evident as he added, "Staying ahead of the curve and proactively responding to emergent trends and challenges demonstrate this."
With a forward-thinking approach at its core, iboss has continuously sought solutions geared towards full-proof protection for organisations worldwide. One such creation is a ground-breaking Zero Trust Secure Access Service Edge (SASE) platform that effectively eliminates the need for conventional VPNs, Proxy appliances, and VDI to offer a comprehensive and integrated cloud-based security solution. This results in amplified security, improved end-user experience, technology consolidation, and significant cost reduction.
Steve Johansson, managing director of CyberSecurity Breakthrough, spoke regarding Martini's award. He recognised that "the task of securing an organisation's digital frontiers extends beyond technical expertise, and cybersecurity is not one for the faint-hearted. It demands a blend of technological acumen, foresight, and leadership". He went on to praise Martini's visionary leadership, innovation, and unfaltering commitment to customer security. Johansson added, "In his tenure as CEO, he epitomises these virtues, and his efforts have both bolstered iboss's growth and strengthened the cybersecurity landscape as a whole."
The CyberSecurity Breakthrough Awards aim to celebrate excellence, recognising innovation, hard work and success across various information security categories. Each year, the programme receives nominations from diverse countries, making it a prestigious and global platform for acknowledgement in the ever-growing field of information security.